Asivio One user manual has everything that you need to operate your new wireless earbuds. Here you will find info on pairing, turning on and off, charging your earbuds and much more. 
Kindly note that for your convenience you will receive a printed copy of the user manual with your order.
HOW TO RESET AND PAIR YOUR EARBUDS WITH EACH OTHER
The most common request that we get is information on how to pair your earbuds together. Kindly follow the instructions below for an easy reset.
Turn your Bluetooth off.
Take both earbuds out of the case.

Long press the touch control on right and left earbuds at the same time for at least 3 seconds until they are both flashing white LED light. (

This indicate that they are paired with each other

)

Once they are connected to each other, the left earbud will flash green and white LED light. (This indicate that they are ready to be pair with your phone)


Turn your Bluetooth back on and pair with your phone.
That's the complete pairing process for both the earbuds and the phone.
View Asivio One User Manual Here.

Intelligent touch control makes it easier and more convenient to access the different functions of the earbuds. This technology allows you to take/reject calls, pause/forward/rewind music, adjust volume up/down and utilize Siri or Google Voice assistant.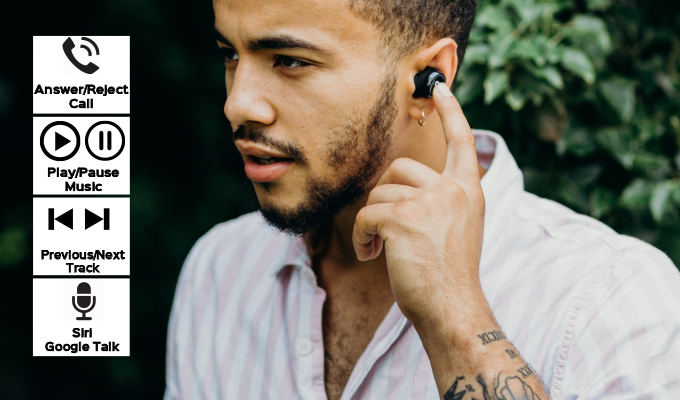 The state-of-the-art intelligent touch control feature of Asivio One is easy to use. Just follow the instructions below and you are ready to go.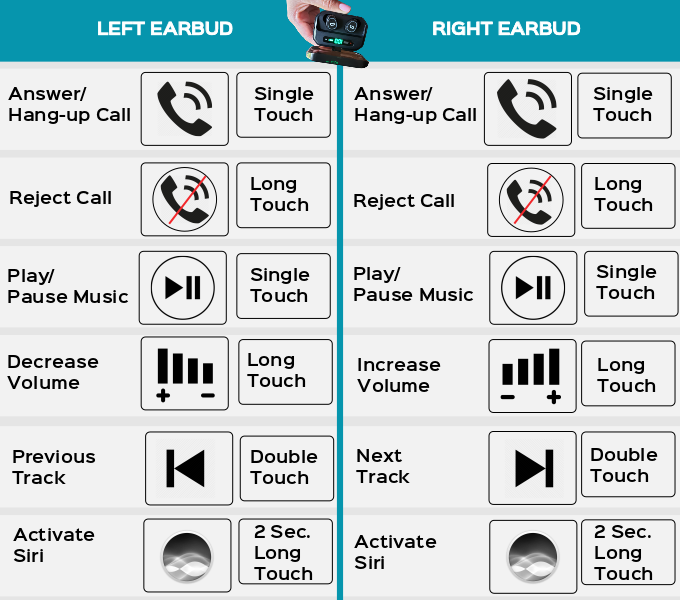 Asivio One Wireless Earbuds Touch Control Demo