How do you want your music to sound? Do you want a strong natural sound with a powerful bass and balanced mids and highs?
Then Asivio One premium audio wireless earbuds are just the perfect ones for you. 
No more will your wireless earbuds lack crystal clear audio. You will love the distortion free sound when listening to music, watching movies or playing video games.
We revolutionized the way your audio should sound with state-of-the-art engineering and top quality product material.
You will enjoy using the power bank charging case with a 3500mAh built-in battery that charges your earbuds up to 40 times before the need to recharge the case. The charging case doubles and a power bank to charge up your mobile phone via USB.
This price is a limited time offer. Get this top quality wireless earbuds today and don't miss out on this low price.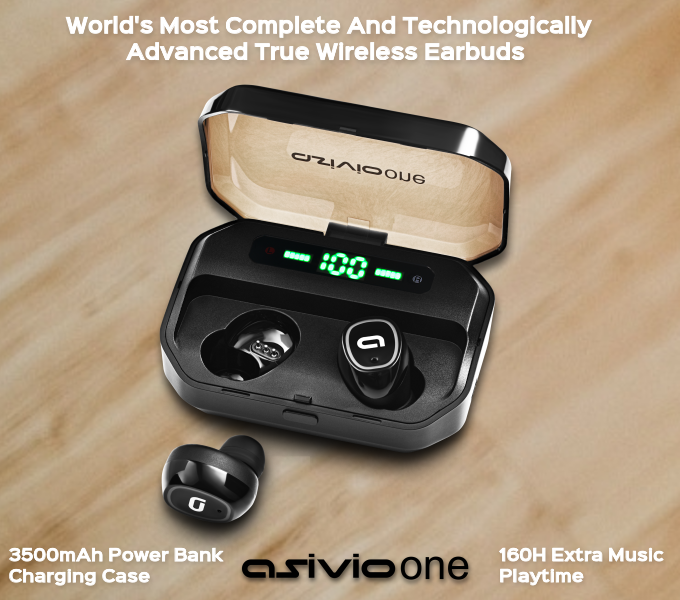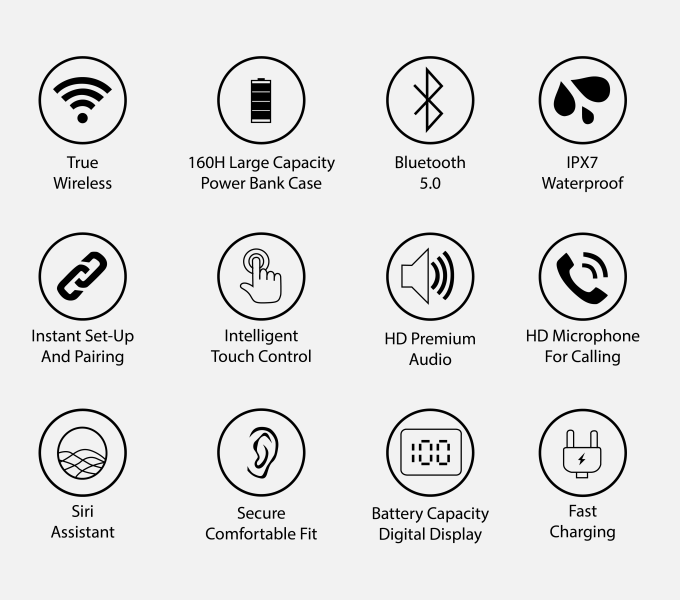 Asivio One is the world's most complete and 
technologically advanced true wireless
earbuds
. Experience 
superior hi-fi audio
 and top of the line features developed with state-of-the-art technology. Luxurious and unique cutting edge design makes these earbuds the genuinely complete package. Use the powerful 
charging case
 with a 
3500mAh built-in
battery
 to enjoy up to 
160 hours
 of extra music playtime and as a 
power bank
 to charge up your mobile phone.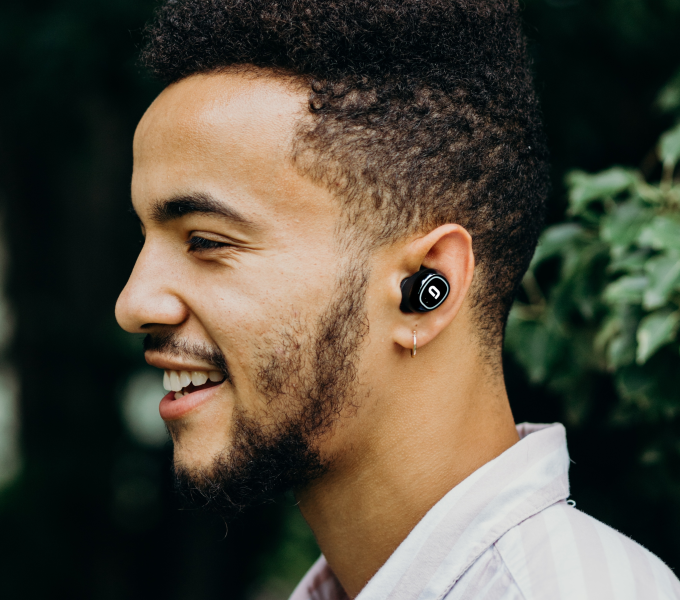 As standard features, Asivio One integrates the latest and most innovative technologies in wireless earbuds development:
Optimized Premium Audio
Best Quality Components Material
Lightening Fast Bluetooth 5.0
IPX7 Waterproof Certified
3500mAh Power Bank Charging Case
Intelligent Touch Control
Ergonomic Design
DSP Noise Reduction
Smart Auto Pairing
Dual HD Microphone
What makes Asivio One special and unique?
The performance of the features are determined by the quality of the components used and the level of integration that makes up the product.
Asivio One separates itself from others by using
only top quality components
and some of the
best earbud technologies
to seamlessly integrate all these features into one device. Our
completely flat top design of the earbud
 is also unique and provides the perfect companion for the touch control feature. The high quality audio development was a deliberate process and includes
expert optimization of the sound
 by our audio engineering team which could only be done at that level with our use of top quality product components. With Asivio One you are getting a premium product with the combination of superior audio quality and top performing features all working together in a precise and reliable manner.
With no wires to fix or adjust and designed never to fall out of your ears, Asivio One is just the ideal partner for an active lifestyle. We designed these earbuds with comfort and performance in mind, so you can be assured of a top quality user experience.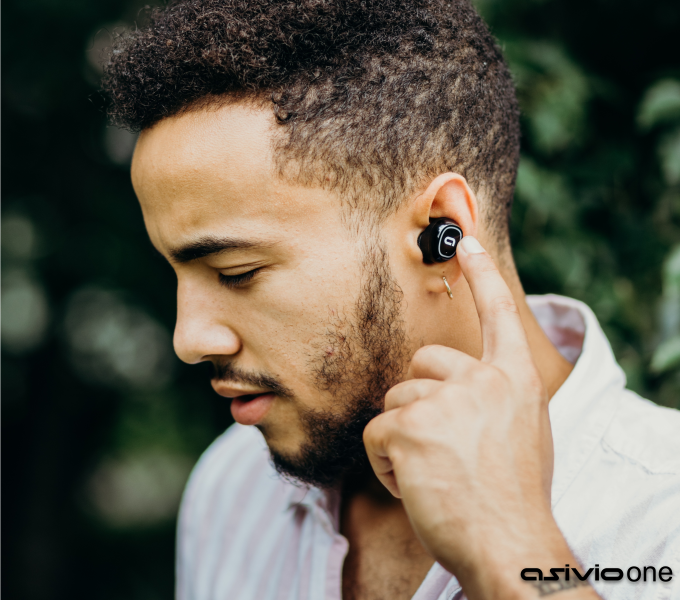 We want you to be part of this brilliant breakthrough achievement in premium high quality earbuds, featuring deep rich bass with superb stereo sound and long music playtime or call duration capacity. Asivio One earbuds stays securely in your ears for your activities.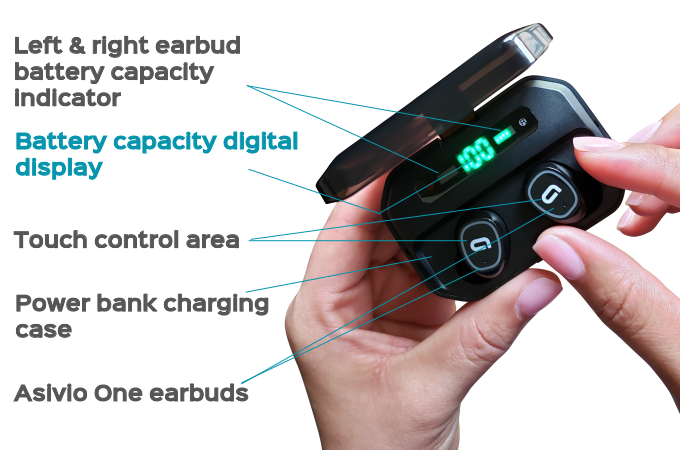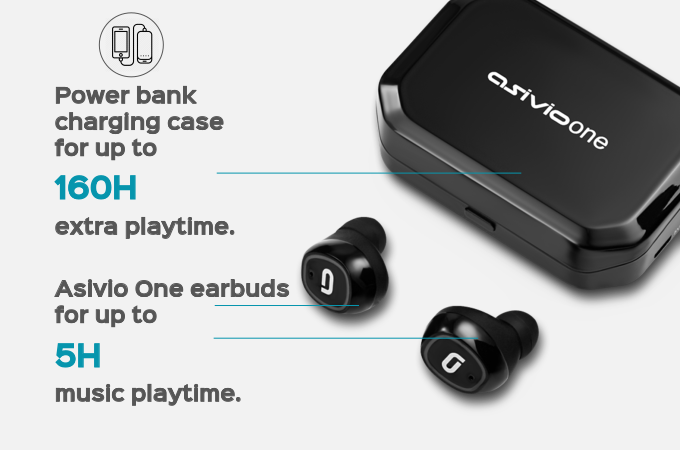 Using Asivio One earbuds for 4 hours per day and placing back in the case can take you a whole month before the need to recharge the case.
The built-in magnetic compartments secures the earbuds in a case that is more than just for storage and protection.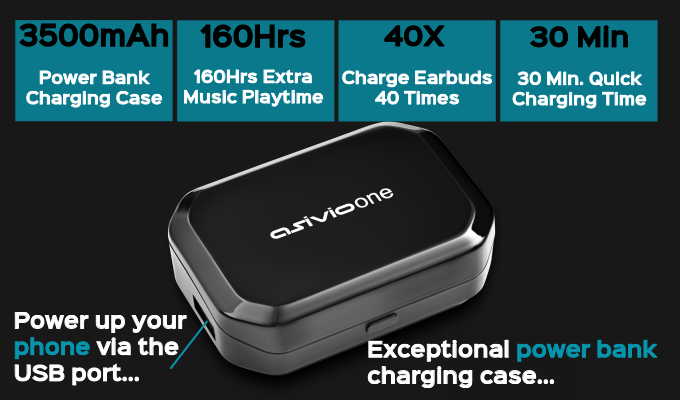 The earbuds provides 4 to 5 hours of listening time on a single charge while the powerful and compact charging case has a 3500mAh built-in battery that charges your earbuds up to 40 times. This means approximately 160 hours of extra playtime before the need to recharge the case.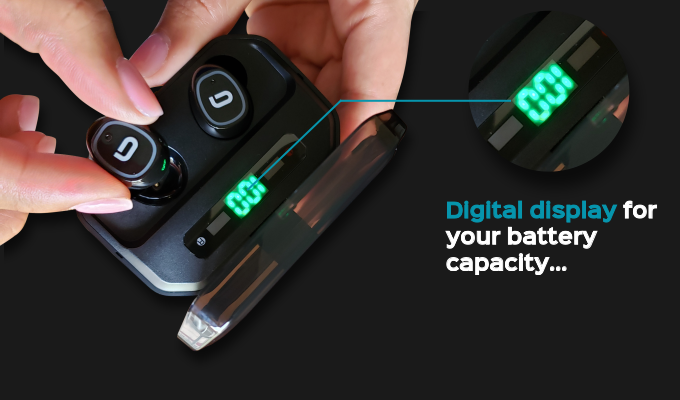 Asivio One has elevated the charging case standards of true wireless earbuds by including a battery capacity digital display. You will always know the remaining battery life of your charging case which eliminates the guesswork about power availability.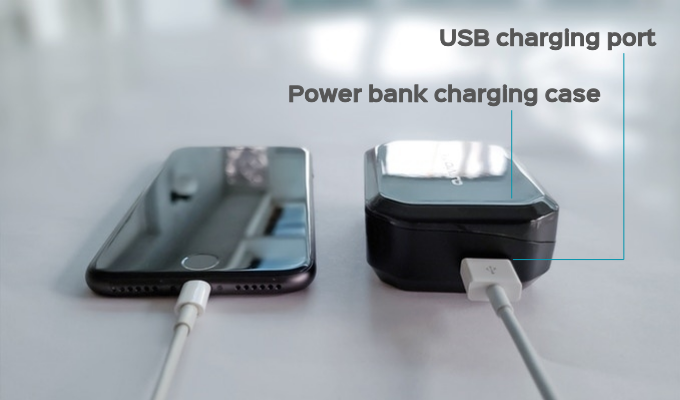 Enjoy the convenience of having a
charging case that doubles as a power bank
. Just plug your mobile phone or other devices into the USB port to get a full charge. 

Whether you are listening to music, podcast, watching movies, playing video games or even just talking, Asivio One is the perfect companion thanks to the unwavering sound detail. Hear your music exactly how the composers intended it to be heard with these well balanced and fully optimized earbuds.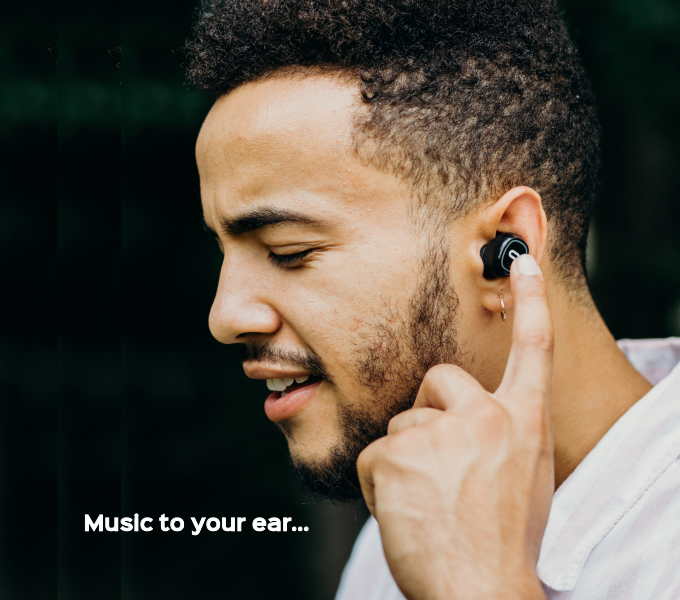 Internal spacing in true wireless earbuds are limited so a high level of expertise is required to bring out the complete range of acoustic sounds. 
How did we achieve superior sound?
We combined the 
best quality components product material
 with
perfect optimization
to create a clear industry leader, where nothing is average and all aspect are of the 
highest standards
.
The rigid but lightweight custom 6mm graphene coated drivers were engineered to provide immersive, ultra realistic audio with deep rich bass and crisp and clear mids/highs.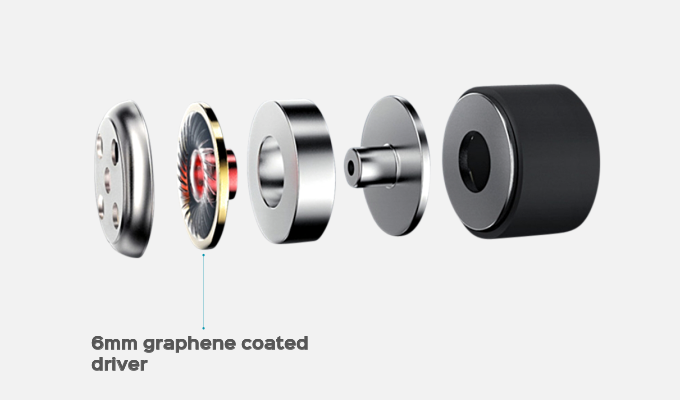 Graphene is a thin sheet, two-dimensional layer material that is 100 times stronger than steel and thinner than paper. Applying a coat of graphene delivers strong and precise audio responses whenever the drivers vibrate to create sound, resulting in highly improved audio quality. 
Expert Audio Optimization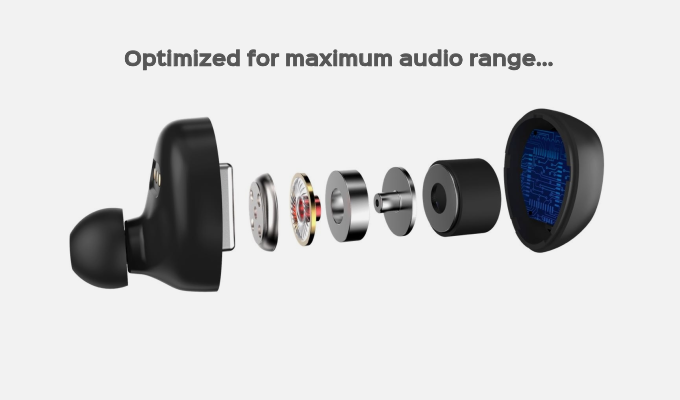 Our audio engineers spent numerous hours optimizing the sound with digital audio debugging technology, delivering a tuned to perfection hi-fi audio for natural CD quality sound signatures.
 Frequency Chart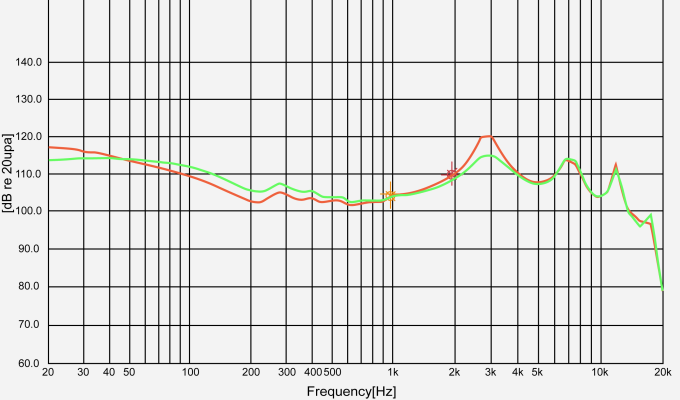 Powered by Bluetooth 5.0 technology which is the latest and most advanced connection technology on the market today, Asivio One provides a virtually unbreakable wireless connection. This new version of Bluetooth has higher transmission speed, wider range and an increased data transmission capacity than previous versions.
Seamless and flawless integration with Asivio One creates:
Fast and uninterrupted transmission
Efficient battery consumption
Low latency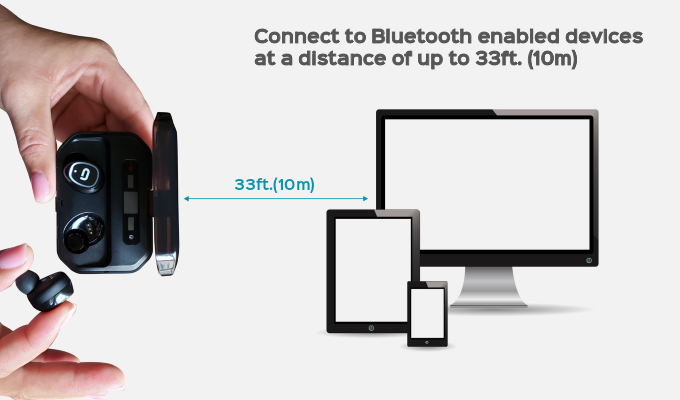 Asivio One earbuds connects easily with Bluetooth enabled devices at a distance of up to 33 feet(10 meters).
How to connect:
Open Bluetooth settings.
Search for "Asivio One" pairing option.
Tap to connect.
You are now ready to enjoy your music, movies, talk time and more.
For initial pairing, select the "Asivio One" option in the Bluetooth setup of your mobile phone or other device settings.
The earbuds will automatically connect to your device once removed from the case for future use. Place earbuds back in the case and they are automatically disconnected from your device.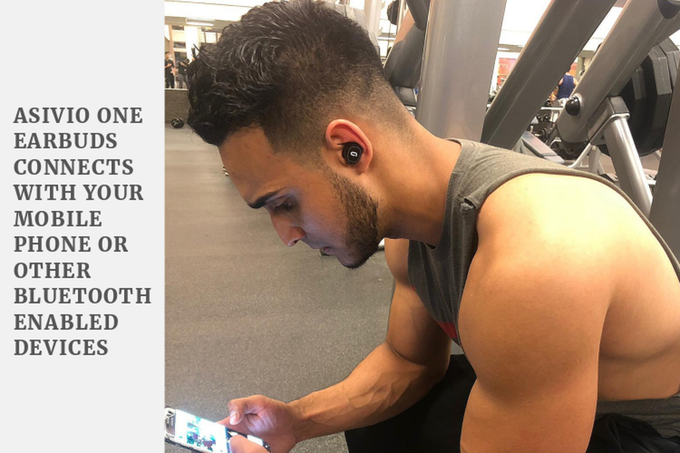 Connect Asivio One premium wireless earbuds with any Bluetooth enabled devices: 
iOS Devices - iPhones, iPads, Apple Watch.
macOS Computers.
Android Devices - Phones, Tablets, Smartwatches.
Windows

 

Computers And Phones.
VR Headsets.
Smart TV.

Lifestyle activities such as jogging, gym training or even just walking should not be affected by worries about your earbud not working due to moisture.
Asivio One uses IPX7 waterproofing technology to provide the highest level of protection for your earbuds against sweat or liquid. IPX7 waterproof technology offer protection from complete water submersion up to 1 meter deep for at least 30 minutes. 
You can have peace of mind knowing that the quality of your earbuds will not be affected during that hardcore workout.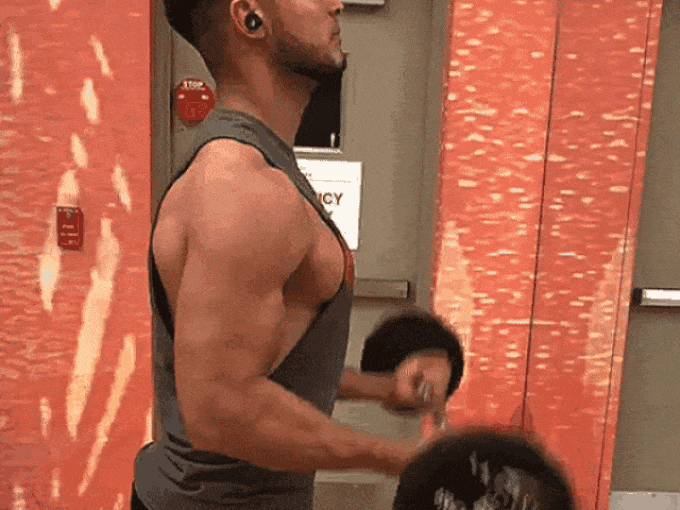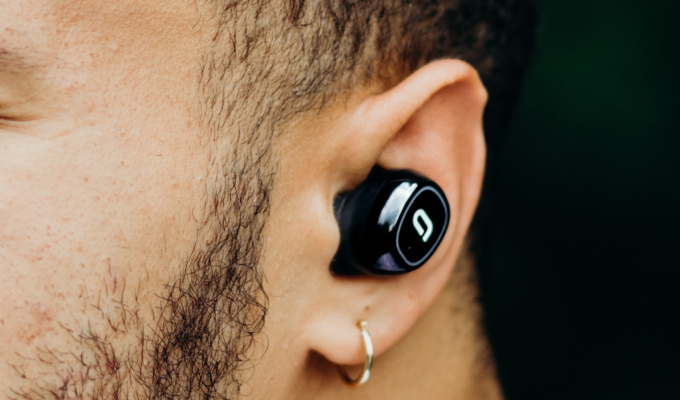 Asivio One earbuds were designed to never fall out your ears. After testing different styles and sizes on numerous size ears, we decided on the best shape and contour for the most secure and comfortable fit. Hear amazing audio using Asivio One without them falling out or loosening.
Just place in ear and twist slightly to lock for a secure and comfortable fit.
Every ear size is different so we included 3 set of silicone eartips (S-M-L) to ensure a custom fit that enhance your listening experience.
With a perfect fit and weighing just 4g you will forget that you are wearing earbuds.

Intelligent touch control makes it easier and more convenient to access the different functions of the earbuds. This technology allows you to take/reject calls, pause/forward/rewind music, adjust volume up/down and utilize Siri or Google Voice assistant.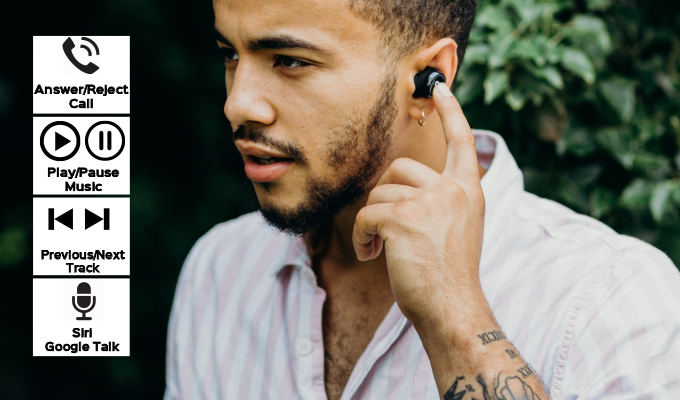 Touch Control Functions
Access to the touch control functions are literally at your fingertips. No more uncomfortable button to press, just a tap or two and you are totally in control of the options.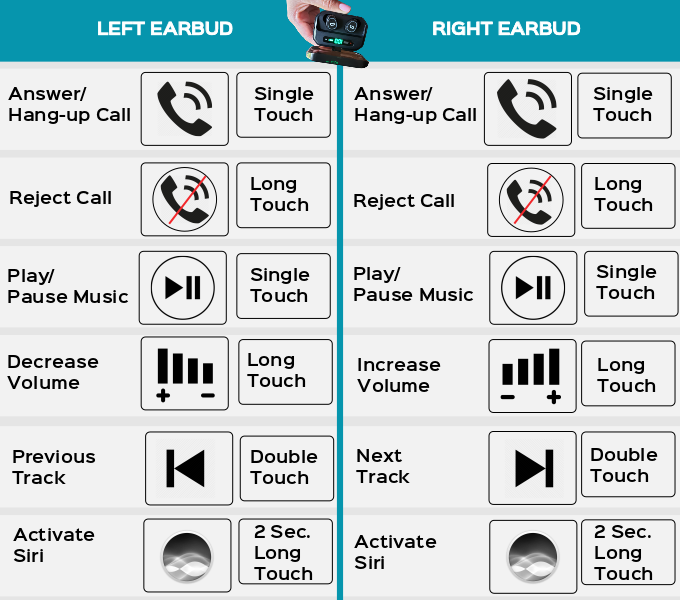 Enjoy comfortable and pressure free touch control functions.
Connect To AI Assistant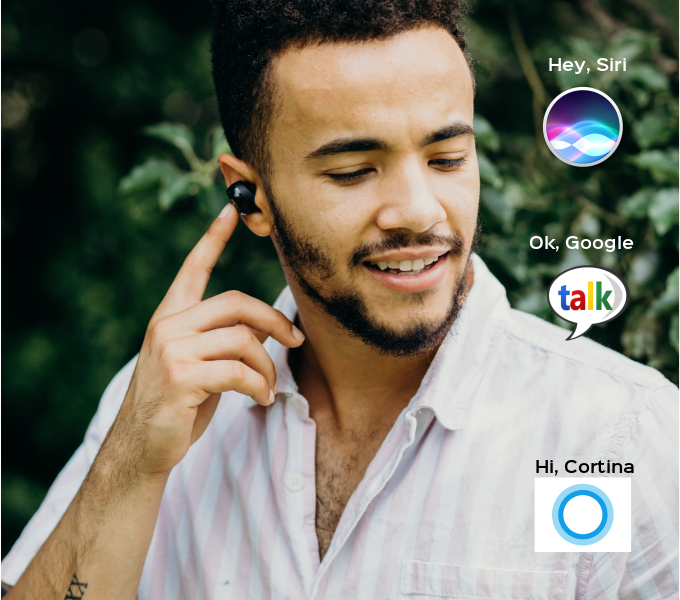 The touch control feature allows you to automatically launch your favorite AI assistant with just a 2 seconds long touch.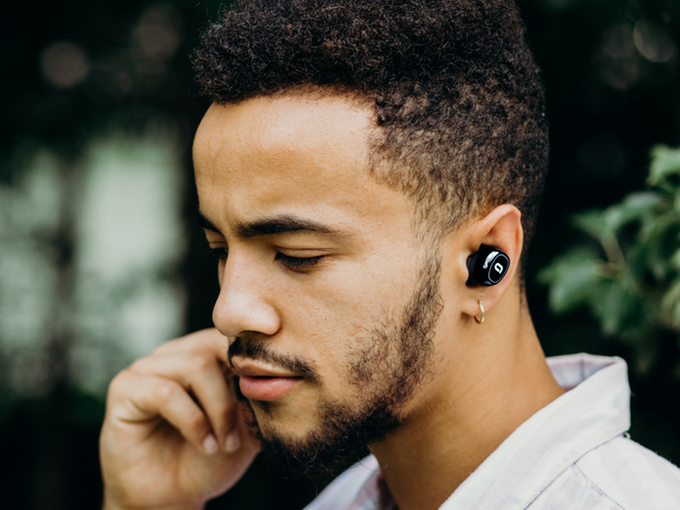 Taking and making calls is an enjoyable experience using Asivio One. Ring tone and audio will be heard from both earbuds. Dual microphones for better noise reduction and echo cancellation when making calls ensures strong smooth voice features. You can also use a single earbud for talking while driving or in situations where you need to hear your surrounding. 
We use DSP noise reduction technology to block out external noise. Top quality HD mic in each earbud utilizes CVC6.0 technology, creating a high level of precision audio and clarity when making phone calls.
Caller ID Voice Assistant 
Know who is calling before you answer with caller ID voice assistant technology.  Asivio One earbuds will automatically read out the phone number of an incoming caller to you when playing music, watching movies or other activities.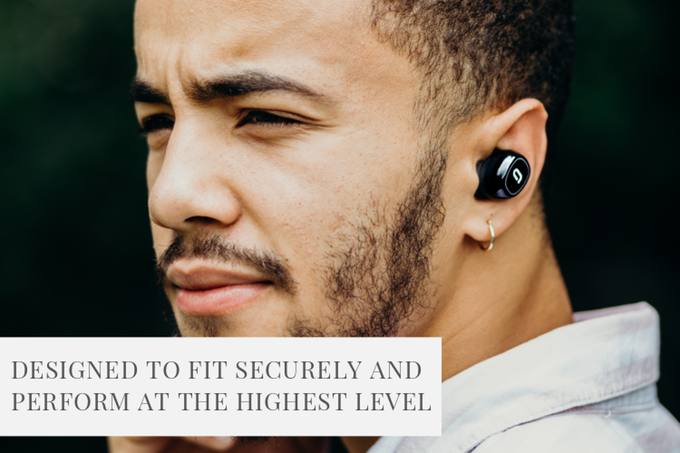 The design and performance was very important to us when creating these earbuds. We wanted to develop a product that performs at the highest level with a design that will stand out in a crowd. Our team created a masterpiece that provides the best condition for sound optimization while fitting comfortably and securely in your ear.
 Asivio One
extensive
planning and development resulted in
 premium quality true wireless earbuds 
that are loaded with the most innovative features for an enjoyable experience.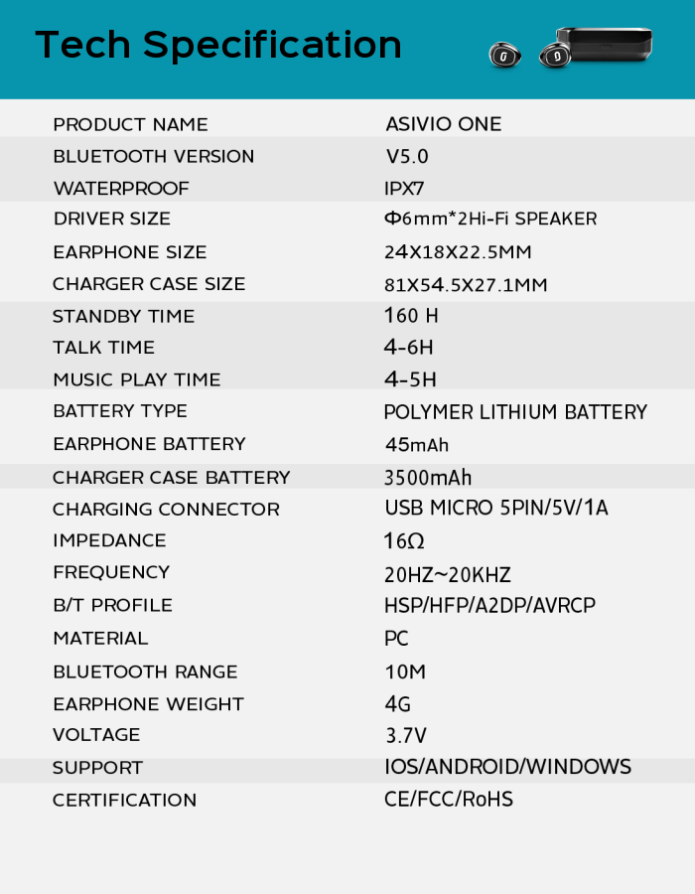 What's In The Box
Asivio One True Wireless Earbuds

3500mAh Power Bank Charging Case

Micro USB Charging Cable

3 Sets Of Silicone Eartips (S-M-L)

User Manual

Premium Quality Storage Box